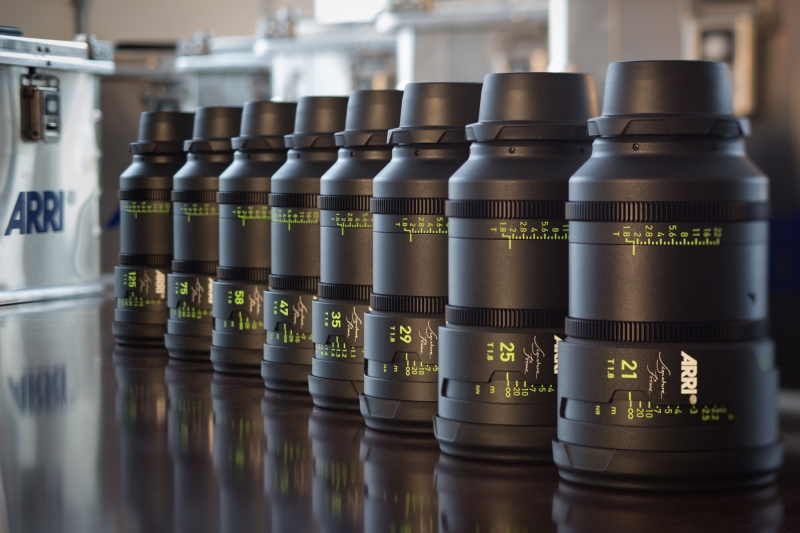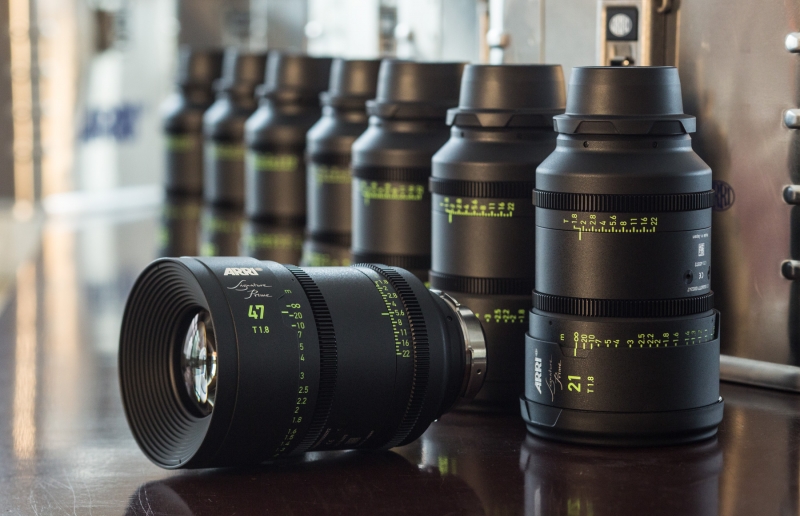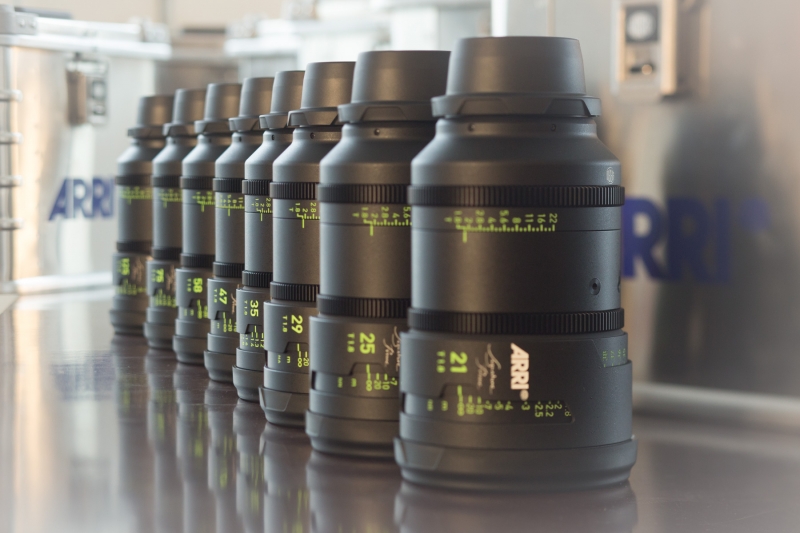 Arri Signature Primes 8x
Timeless aesthetic
Precision engineered
Warm, emotional images
Lightweight magnesium casing
Creamy bokeh
Beautiful skintones
Magnetic rear filter holder for nets, glass elements, etc.
accessories
Firmware 4 with Highspeed 6K up to 60fps 4K up to 110fps 24x36mm 6K FullFrame sensor 4K anamorphic and S35 PL/LPL mount or Sony E-mount 8-stop mechanical ND filter 1920x1080 Oled Viewfinder Records Raw, X-OCN to AXS cards and X-AVC to SxSpro
overview
8 large-format and Super 35 ARRI Signature Prime lenses, ranging from 21 mm to 125 mm. While the Signature Primes exemplify state-of-the-art optical precision, they have been designed to render organic, emotionally engaging images, gently softening and texturizing the large format with natural skin tones and creamy bokeh. A fast T-stop of T1.8 facilitates shallow depth of field and the smooth focus fall-off gives subjects heightened presence in the frame.
The ARRI Signature Prime range is the first cine lens series to feature machined magnesium lens barrels, making the optics incredibly lightweight and robust. They are also the first to incorporate ARRI's next-generation LDS-2 Lens Data System, with high data rates and absolute encoders for fast initializing.
The Signature Primes' detachable net filter holder is magnetic, so no tool is needed to create all kind of possible looks.It enables you to add a personal touch to the existing high-end technology and to make endless creative choices with your own filter designs. See some examples of the different looks that are possible with the filter holder in this video.
alternatives
New Sigma Cine Primes Expandable with the 14mm T2 High Speed; T1.5 Pl-mount Standardized gear positions All lenses 95mm front

set of 5; 25-29-35-50-85mm fast T1.5 stop lightweight and compact build 95mm front diameter 46,5mm image cirkel, covers S35 and LF
In set
Arri Signature prime 21mm T1.8
Arri Signature prime 25mm T1.8
Arri Signature prime 29mm T1.8
Arri Signature prime 35mm T1.8
Arri Signature prime 47mm T1.8
Arri Signature prime 58mm T1.8
Arri Signature prime 75mm T1.8
Arri Signature prime 125mm T1.8