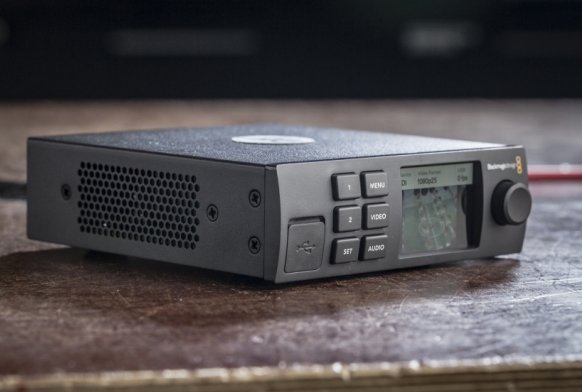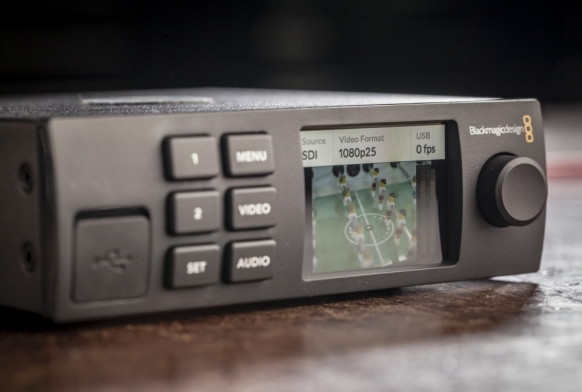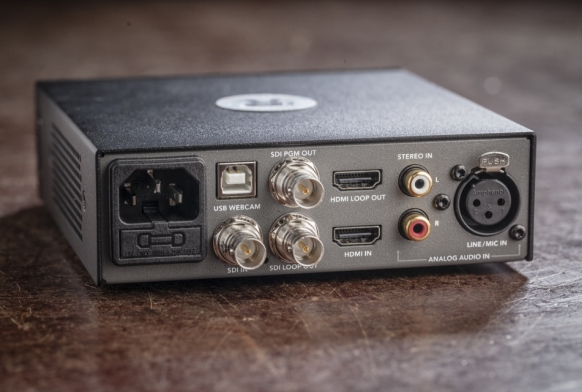 Blackmagic Web Presenter
Livestream unit, ideal for foreign clients
XLR, HDMI & SDI Input
2 switchable inputs
overview
Maak van elke SDI of HDMI Bron een USB Camera, hiermee kan je gemakkelijk livestreamen. Geschikt voor platforms als Facebook, Youtube, Twitch, Periscope etc, of als je klant in het buitenland mee wil kunnen kijken op de set. Ook kun je live switchen tussen 2 verschillende inputs.


specifications
Connections
SDI Video Input
1
SDI Video Output
1x program out, 1x loop out.
SDI Rates
1.5G, 3G, 6G, 12G
HDMI Video Input
1
HDMI Video Output
1x loop out
Analog Audio Inputs
1x XLR mic and line, 2x HiFi analog.
Total Audio Outputs
None, embedded audio only.
USB Webcam
1
12G-SDI
1 X BNC input, 1 X BNC Loop out, 1 X BNC monitor, (2 channel embedded audio)
HDMI 2.0
1 X Input, 1 X loop out, (2 channel embedded audio)
RCA
2 X HiFi Analog audio input
XLR
1 X input supporting both microphone and line levels
USB 2.0
1 X Type B
Mini USB
1 X for software updates
In set
- Web Representer
- Teranex Mini Smart Panel
- HDMI Kabel
- SDI Kabel
- USB 2.0 kabel
- 220v kabel
- XLR kabel